Spare Tires ~ Understanding Your Type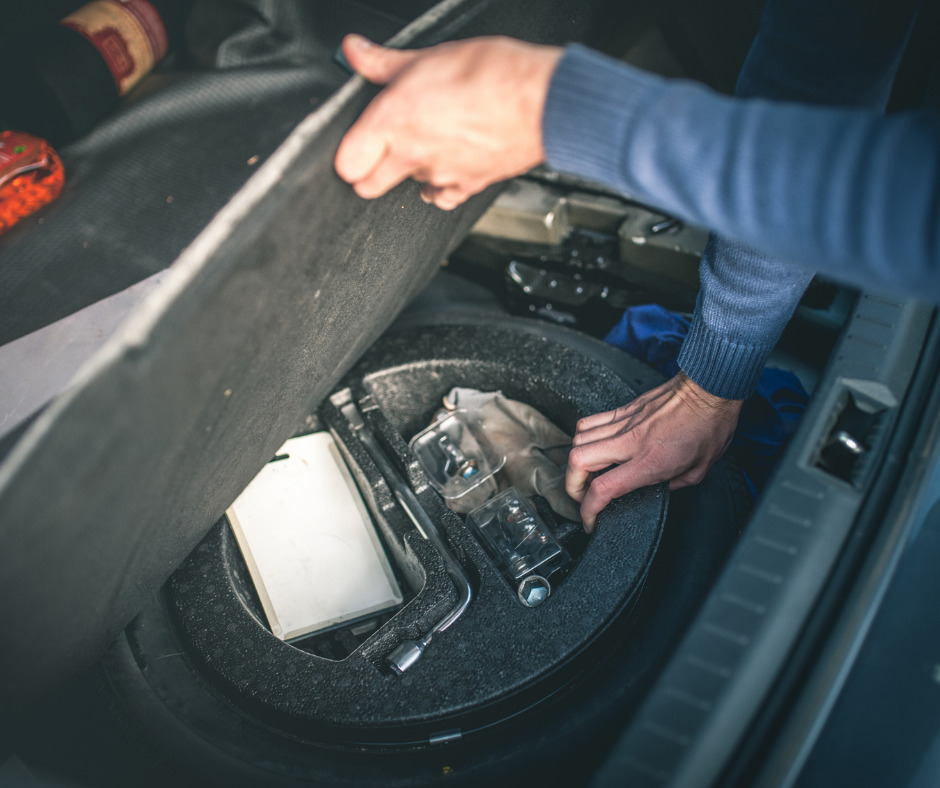 In our last article we went step by step on how to change your spare tires. But did you know that there is more than one type of spare tire? Today, First Gear goes over the different types of spares and what each one is capable of.
Space Saver/Donut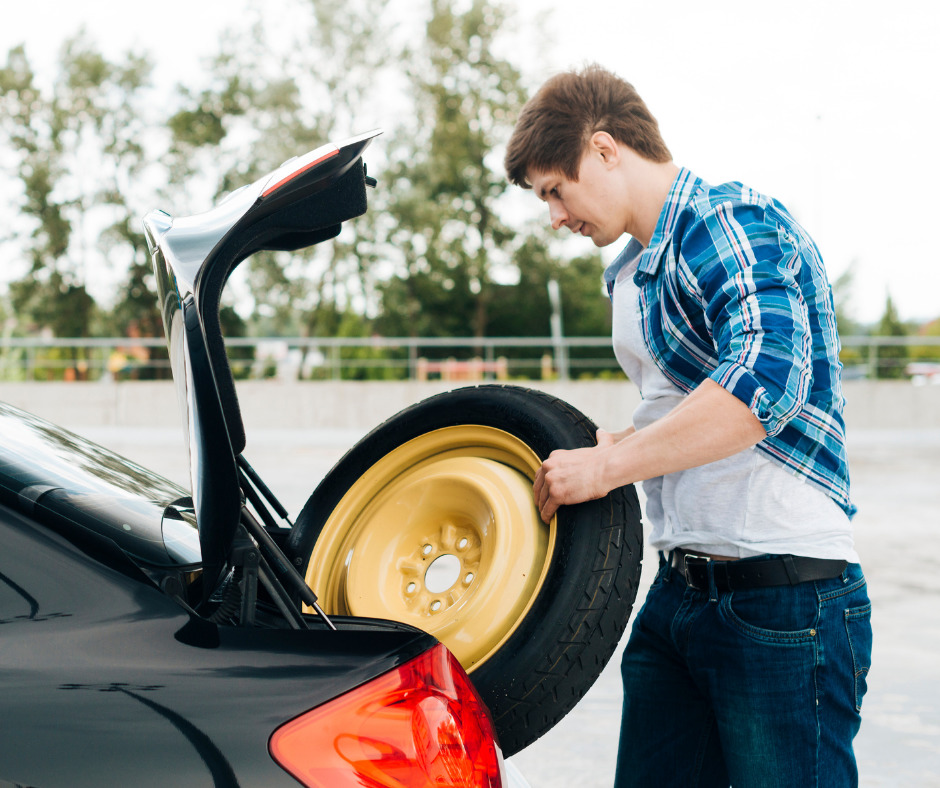 These tires are smaller than your vehicles regular tires. When this is your spare tire you cannot drive faster than 80km per hour. You shouldn't drive for longer than 100 kilometers and you should keep in mind that the spare will have less traction than your regular tires.
Full Size Spare
Many new trucks and SUV's are equipped with a full-size spare. if the spare is in good condition and is the same as the other tires on your vehicle, you are safe to drive on it for as long as you like.  If it is a different brand or tread pattern, it's recommended that you  replace it as soon as you can. Driving with tires that don't match can result in poor traction and handling. While a full-size spare is heavier and requires a larger space for storage, these tires are more durable and can handle a drive similar to a regular tire.
Run Flats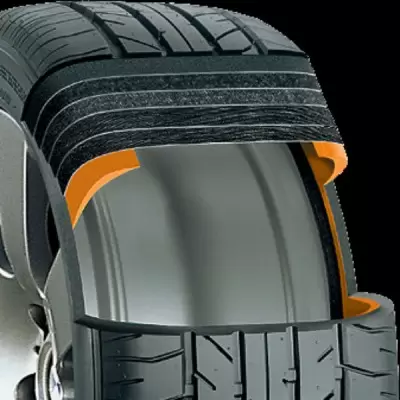 These are newer versions of spare tires. They maintain pressure even after a puncture. The tire remains inflated for about 80 kilometers after being punctured. The tire's sidewalls are heavily reinforced to support the vehicle when the air pressure is low or even when the tire has lost all its pressure. Run flats are tougher than a space saver or a full-size spare tire. You will have to slow your speed to 80 kilometers per hour. If the puncture is on the side wall or the object hit is large you will still have to change the tire. Run Flats are significantly more expensive than standard tires. If your vehicle has run flats it most likely is not equipped with a spare and will have to be replaced.